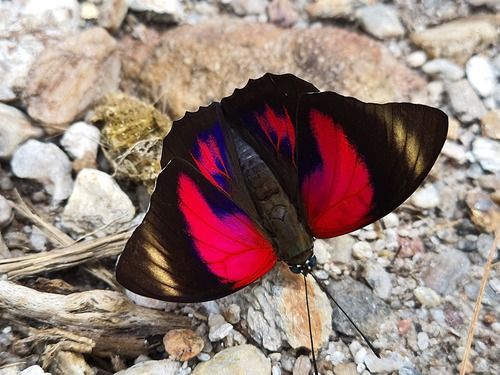 A website dedicated to Agrias butterflies
Discover all Agrias species, subspecies and forms. Learn about their distribution, host plants, life cycle.
Agrias butterflies are among the most beautiful butterflies in the world. Since their discovery in Amazonia, they have always fascinated scientists and butterfly lovers (collectors, photographers, amateur naturalists…). This site is a tribute to their beauty and variety. You will find on this site a complete list of species and subspecies of Agrias and their illustration. Information on the distribution of each subspecies of Agrias. Illustrations of rare forms of Agrias. But also beautiful live pictures of Agrias, information about their biotopes, their host plants, their habits. We hope that this site will interest you and make you discover things about these wonderful butterflies.

Discover all Agrias species and subspecies.
Many Agrias forms will be pictured

List of Agrias species and subspecies per country

Discover the best books about Agrias butterflies.

"I wish I had created this site about Agrias butterflies. Fantastic job !"
CHARLES DARWIN

"This site is very well done to learn a lot of details about the Agrias. Bravo !"
ALFRED RUSSEL WALLACE

"This site on Agrias is great. I would have dreamt that it already existed in 1848 !"
HW BATES